"Scary Times" Success Manual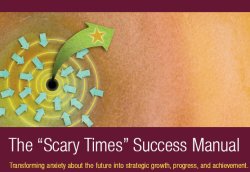 Recently I came across a great resource that seems so relevent in this current climate.  With all the uncertainty that surrounds many in our community with regards to the economy, employment, and other events that are beyond our control, how can we remain confident.  Dan Sullivan has put together The "Scary Times" Success Manual wich provides 10 ways to transform anxiety about the future into strategic growth, progress and achievement.
I recommend you visit the Strategic Coach website.
You can also download a PDF version of his 10 steps here.
It's a great read and had helped me to shift my thinking.  I hope it will help you or someone you know.
«Good BI»