BusinessObjects Security Quiz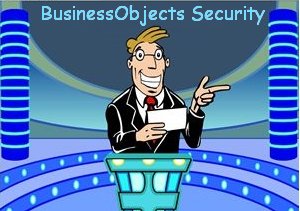 Do you understand BusinessObjects security?
Granted Yes?
Denied No?
Not Specified Not Sure?
Well now is your chance to prove it.  Show us how good you really are.
My son always loves to test me with hypotheticals.
Dad can I have permission to see that R-rated movie?… No.
What if I take the dog for a walk?…  No.
… What if I mow the grass all summer?…  No.
… What if I get A's for the rest of my life?…  No.
Fortunately getting granted access to InfoObjects within SAP BusinessObjects is a little more straight forward.
Quiz Show
To access the sample 24 scenario quiz click on the picture below:
Results
So how did you do?  Get them all right?  Yes?  Then it's time to get certified!
I'll admit that regardless of how many times I go through this quiz there are always one or two that trip me up.
You can also download an offline copy of the quiz here:
http://trustedbi.com/files/user_rights.zip
Have a great week!
«Good BI»