Fixing Flash for Xcelsius

If you've been using Xcelsius very long then you've probably experienced the heartache of having users download the latest version of flash and having it break their Xcelsius dashboards.  It doesn't happen very often, but once and a while, Adobe releases a version of flash player that is utterly incompatible with Xcelsius… and when that day comes you'll be glad you found this blog post!
Rolling Back Flash
Flash is a funny animal.  Not only does Adobe install the flash player on your computer but it also installs flash within your IE browser.  Therefore the first challenge is uninstalling flash and here's how to do it.
Uninstall Flash
This isn't as easy as you might think.  A simple Windows Uninstall will not work.
Download the Adobe Flash Player uninstaller: uninstall_flash_player.exe (229 KB).
(Alternatively you may download it from my local site here)
Save the uninstaller file, choosing a location where you can find it–your Windows Desktop, for example.
Exit all applications. Check the taskbar and the system tray to make sure that no user applications are running. NO MS OFFICE APPS.  For example, if you see icons for browsers or instant messaging (IM) clients such as AOL Instant Messenger or Yahoo! Messenger, right-click the icon and select either Close or Exit. The following image shows how to close the Yahoo! Messenger client after right-clicking its icon in the Windows system tray: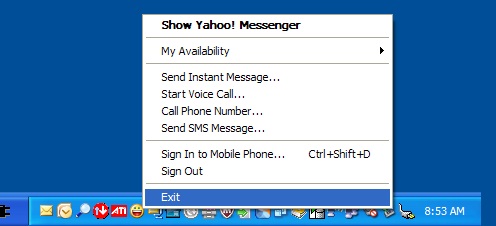 Run the uninstaller. If you see the message "Do you want to allow the following program to make changes to this computer?," click Yes.
Go into the control panel and make sure "Flash Player" is not available.
After The Uninstall
Check your version:  http://www.adobe.com/software/flash/about/
It should indicate to you that flash is NOT installed.
Installing a Legacy Flash Verison
All the old versions are located here:  http://kb2.adobe.com/cps/142/tn_14266.html
I downloaded and tested the following procedures using Flashplayer10_1r102_64_winax.zip
Make sure all applications are still closed.
Unzip Flashplayer10_1r102_64_winax.zip (This is an "active" version of Flash for Internet Explorer which you will need)
Run it the installer.
Go to:  http://www.adobe.com/software/flash/about/  and verify it's working…
Finito
Now's there's just one final tip to consider.
Turning off Auto Updates
You might want to turn off automatic updates of your flash player.  This article explains how:
http://kb2.adobe.com/cps/713/a7138026.html
«Good BI»