Installing BusinessObjects v4.0 – CMS Database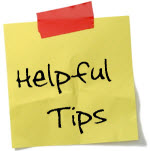 I've installed BusinessObjects about a hundred times and there is very little that's changed about the installation wizard from a user interface perspective since Crystal Enterprise 10.  BusinessObjects has always included "in the box" all the components necessary to successfully install BusinessObjects for a single server configuration.
That said, there is ONE change I make every time I do an installation.
History of the Embedded Database
On Windows, it's gone from SQL Server Embedded (CE10) to MySQL (for support of Unix and Linux) and back to SQL Server.  Now that SAP has acquired it's own database technology, don't be too surprised if it comes bundled with Sybase in the future.
Personally I've never liked uses the embedded database and I wouldn't recommend you use it either.  In fact, I recently has a situation with a client who due to any overly restrictive server/firewall configuration was unable to get the embedded database working and we wasted hours trying to troubleshoot the problem.
Installation Best Practice
I always choose "Custom Install" so that I can:
Modify the installation location
Uncheck the default embedded database (for the CMS)
I really don't like to include the embedded database because I want to give BusinessObjects as much on-server resources as possible – especially with v4.0.
Always create space in an existing database environment to support BusinessObjects.  There are many supported CMS databases including:  SQL Server, MySQL, IBM DB2, Oracle, MaxDB and Sybase.
NOTE:  Always test connectivity to the database from the server on
which you will be installing BusinessObjects to make sure the connectivity
is working.
During the installation you will want to NOT include the embedded database.  That means doing a CUSTOM install and deselecting Integrated Database.
What I love about the installer is that it will check the database connectivity before the installation begins.  If there is an issue with the database client configuration, permissions, etc., the installation will warn me of the situation and not continue.  This gives me the confidence to know that assuming I have enough hard drive space, when I select "Begin Installation",  it will complete successfully.
«Good BI»