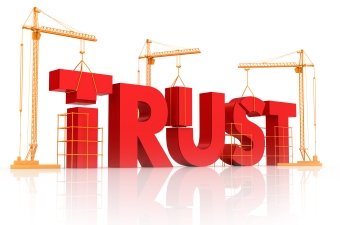 I've finally made the switch… I've moved from www.trustedbi.com to trustedbi.com
First of all I'd like to thank so many of you for following my blog over these last 4+ years.  I've seen a lot of changes in the Business Intelligence space and we've continue to see BusinessObjects grow up… yet for me, at it's core, Business Intelligence continues to be all about TRUST.
When selecting a domain name, I thought about what I've learned over my 10+ years of helping organizations develop a Business Intelligence strategy.  Successful organizations need to:
Leverage a data governance strategy to guarantee a trusted data foundation.
Provide a Business Intelligence semantic layer to deliver trusted information to the business.
Establish a Center of Excellence to provide a partnership of trust between the IT organization and the business.
Therefore I selected trustedbi.com.
Data Governance Strategy
When starting a business intelligence initiative, the underlying data architecture is absolutely crucial.  This will be the foundation upon which everything else is built.  Your data sources must be flexible with consistent, up-to-date, quality data.  You must continuously monitor your data foundation via Data Assessment, Data Cleansing, Data Enhancement and Matching & Consolidation.
The old adage remains true, Garbage In = Garbage Out.  It doesn't matter how beautiful the charts and graphs are if the underlying data can't be trusted.
Semantic Layer
The semantic layer is a business representation of yoru data warehouse or transaction database.  A few years ago a wrote an extensive article called:  Why Use a Semantic Layer.  The three key values points I made then still exist today.  The semantic layer will:
Guarantee trusted results
Provide trusted performance
Allow IT to trust users to build their own reports.
Center of Excellence
In order to maximize your use of Business Intelligence within an organization, you must establish a BI Center of Excellence.  A Center of Excellence can:
Help executives understand the critical role of BI in managing the business better.
Communicate to the IS organization the important role of BI applications as part of a BI strategy, encouraging users to work closely with IS to deliver trusted results.
Build communication across lines of business to prevent the creation of new BI application silos.
Help users understand the benefits of a robust, trusted BI architecture as the foundation for successful delivery of a BI strategy.
Help the IS organization realize that users will need multiple BI technologies to meet their varied analytical needs, while getting users to support the IS organization's need to provide a platform that will support changing user needs.
Note that departments business intelligence might be quicker in the short term to start, but longer term, a trusted enterprise approach allows for sustainable long term success.
Most importantly, the Center of Excellence is Executive Sponsorship, preferably someone within the business, CFO, CEO, etc.  Without Executive Sponsorship, in the worse case your Center of Excellence will fail and in the best case your Center of Excellence will never reach it's full potential.
For more information about creating a Center of Excellence, check out this post by Timo Elliott:
http://timoelliott.com/blog/2009/05/bi-competency-centers-australia.html
Summary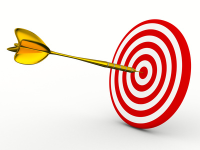 Successful Business Intelligence isn't magic, but it does require understanding that every successful Business Intelligence implementation must have trusted data at it's core.
If you want to understand how Business Intelligence can truly transform and organization, I strongly recommend Cindi Howson's book, Successful Business Intelligence: Secrets to Making BI a Killer App.  Check it out.  It's on-sale just in time for Christmas!
«Good BI»