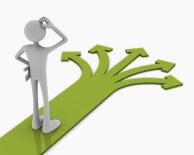 UPDATE 10/5/2012:  Things have continued to evolve since May and therefore this post has been updated based on the latest roadmap information coming from SAP together with, as always, some of my own thoughts and opinions.
The good news, bad news about the SAP BusinessObjects product suite is that although there is a lot of best-of-breed functionality there, it can sometimes be a challenge to know what tool to use in every situation.
As a result, I did some research, leveraged some pre-existing content from SDN and came out with this updated BI Decision Tree.
BI Decision Tree
I have updated this decision tree to include the two recent product announcements
SAP Visual Intelligence
SAP Predictive Analysis
This chart is not meant to be a definitive guide to selecting the right tool because there are always additional factors to consider, but by and large this will get you there most of the time.
10/5/2012 CLARIFICATION:  If you are doing Business Intelligence of SAP BW, you should be always look at using Analysis for Office for OLAP Analysis within Excel and Analysis for OLAP for OLAP analysis over the web.  These solutions are premium alternatives to the legacy BEx Analyzer for Excel and BEx Web respectively.  Personally I prefer Analysis for Office for all my BEx Analysis just because I prefer the performance and interface of Excel to the one delivered on the web.
Analysis for Application Design (Code named Zen) is still under development and will be the premium alternative for Web Application Designer.  Here is the official SAP SOD for dashboarding.  So glad Miko pushed for this webinar!
WebIntelligence Rocks
Since I discovered Business Intelligence using Crystal Reports and consider it my "first love", this admission hurts.  I had this blog 90% written when it hit me.  Does anyone even use Analysis for OLAP?  Why put it on the chart? Everyone uses WebIntelligence for connecting to OLAP data.
Today,WebIntelligence provides OLAP connectivity through the semantic layer and the WebIntelligence user interface is OLAP aware with a grown up OLAP look & feel.  It can feel like a native OLAP tool instead of a relational tool that just flattens OLAP data.
10/5/2012: WebIntelligence is not a native OLAP tool so there are limitations.  If you are using SAP BW, only Analysis for Office and Analysis for OLAP are native OLAP tools and will give the full richness of an OLAP experience.  Some capabilities that are not supported by WebIntelligence are:
The ability switch hierarchies without "refreshing" the report

Ranking data at a given hierarchy level
The End of Analysis for OLAP?
SAP customers that I've worked with are using WebIntelligence to do their formatted reporting and Analysis for Office to keep their finance users happy.  I see some Crystal Reports, but WebIntelligence came a long way in BusinessObjects v4.0 with formatted reporting.
Did you see any Analysis for OLAP sessions at Sapphire this year?  I didn't think so.  And typically session content is driven by customer interest.
It's a lonely time for Analysis for OLAP (a.k.a. OLAP Intelligence, OLAP Analysis, Seagate Analysis – boy I'm feeling old).
10/5/2012: I've received some feedback from folks saying that Analysis for OLAP is alive and well and has parity functionality with Analysis for Office.  Well, it's not quite parity when it comes to all the shortcuts and right-clicks, but if you can't use Analysis for Office, then it does get the job done.  
Your Thoughts
Please let me know your thoughts on this topic.
Do you find it pretty easy to help customers know what tools to use when?
«Good BI»