Every once and a while I run across a reporting technique that makes me say:  Wow – that was really clever.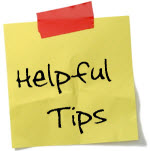 In going through the new charting in BusinessObjects v4.0, I noticed that there was no histogram available.  After doing a Google search I found a great article by Alastair Gulland.
Alastair uses  a combination of straight-forward formulas and out-of-the-box thinking.  A brilliant combination.  He also introduces a way of making the histogram dynamic by using a Input Control.  Very nice.  It's definitely worth checking out.
You will find the full blog post here:
http://www.gulland.com/wp/?p=662