Administrators take note!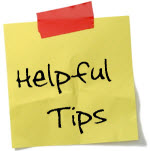 In case you missed it, the straight-forward upgrade between Service Packs has a little wrinkle that you need to be aware of.
Upgrading to XI 3.1 SP5
If it's been a while since your last upgrade and you are still running BOE XI 3.1 SP2, you may be surprised to find out that you cannot go from SP2 to SP5 in a single upgrade.  I don't have the details as to why other than the fact that SAP Note:  1664385 tells us it's not supported.
Only the following upgrades paths are supported:
BOE XI 3.1 + SP3 + SP5
BOE XI 3.1 + SP2 + SP3+ SP5
BOE XI 3.1 + SP2 + SP4+ SP5
BOE XI 3.1 + SP3 + SP4+ SP5
I read through the note and there wasn't any additional explanation as to why, but you can see for yourself:
https://service.sap.com/sap/support/notes/1664385
Remember:  Always read the release notes.
«Good BI»