Whenever I attend utility industry events I continue to run into Centerpoint Energy and hear about all the different ways they are using SAP HANA to transformation their business.  The latest story is around optimizing their customer segmentation process.  This innovation was first discussed on the HANA Podcast – Episode 5.
Background
CenterPoint Energy is an energy delivery company headquartered in Houston, TX. They deliver electricity over 2.3 million smart meter customers around Houston. In addition they also deliver natural gas across six states and have assets over $22 billion.
Customer Segmentation
Centerpoint decided to make HANA a strategic investment across their organization and implement customer vision platform to provide a unified view of a customer across all lines of business and engage in consultative approach.
As a result they have slowly been rolling out more and more innovation centered around the real-time business benefits that HANA delivers.  One of the first innovations was moving their CRM system to HANA.  This allowed them to create and their customer segments in 10 minutes instead of 4 weeks.  In the past without HANA Raj Erode says the underlying database supporting segmentations slows down dramatically once an organization has more than 1 million customers.  In the case of Centerpoint they have 5M customers across natural gas and electric.  This was a problem.  In addition, you can imagine how much your customer data in the 4 weeks it used to take them to create a segment!!
HANA Business Benefits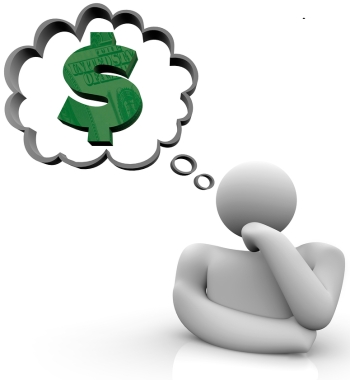 As a result they saw tremendous business benefit.  They are now able to:
Create marketing targets with up-to-date information within CRM rather than historical data.
Save marketing dollars by being more nimble and adjusting target groups on the fly.
Generate faster, more accurate reporting on sales opportunities and activities, marketing campaigns, marketing effectiveness, and results.
This process was so beneficial that it was clear they would want to bring in more data elements and automate their existing data loads.  As a result of automated data loads they were able to:
Realize a 200% increase in productivity by replacing manual data loads with scheduled data loads into HANA.
Combine SAP and non-SAP customer data so that more data elements could be used for better, more accurate customer targeting.
There were 5 different non-SAP systems they pulled data from including:  Outage Management System, Home Service Plus.
For More Information…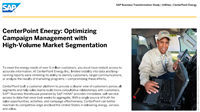 Please check out this Business Transformation Study as well as their Customer Vision Presentation from the SAP for Utilities Conference.
SAP HANA continues to be a game-changer a organizations use it to break down the barriers of what was once thought as impossible.
«Good BI»