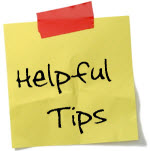 I was reviewing my SAP Support Portal Newsletter after returning from vacation and discovered that SAP has released SAP BusinessObjects Enterprise XI 3.1 Service Pack 06 – Full Build.  I really wasn't expecting that — but I was happy to see it.  It sure beats worrying about the correct 'upgrade path' to such as the complications associated to moving to SP5.
XI 3.1 SP6 has released on all the standard platforms:  Linux on IA32 32bit,  HPIA_64,  HP-UX on PA-RISC 32bit,  AIX 32 Bit,  Solaris on SPARC 32bit.
Although I've been actively using v4.0 for a while, I know that many SAP Analytics customers haven't yet made the transition to v4.0.
I would definitely like to hear from customers who are still waiting to make the move to find out where the hesitation is.  From what I understand most of the core stability issues have been resolved.
Highlights on XI 3.1 SP6
The big standout I saw was support for Windows Server 2012, which I had been asked about several times and I'm glad to see it's there.
This release also fixes an outstanding issue with the length of the opendocument URL character limit of 2083 characters, which can be an issue if you are doing a lot of document to document hyperlinking.
If you are interested in additional details around what's new, you can find that here:
http://help.sap.com/businessobject/product_guides/boexir31SP6/en/xi31_sp6_whats_new_en.pdf
You can also find the PAM document here:
https://websmp107.sap-ag.de/~form/sapnet?_SHORTKEY=00200797470000096350&_SCENARIO=01100035870000000202&
Other Notables for XI 3.1
Know your dates and deadlines.  You need to plan to be off XI 3.1 by the end of 2015 and that's not very far away.
Release to Customer:09/30/2008
General Availability:09/30/2008
End of Mainstream Maintenance:12/31/2015
End of Priority One Support Phase:12/31/2017
It's hard to believe it's been 7 years already!  I'm feeling old.
Are You Getting Notifications?
If you have access to SAP Support, then you should also be taking advantage of regular alert notification emails that you can proactively receive from support.   You can sign up for them here:
http://service.sap.com/notifications
You can define exactly what products you want to receive notifications about.
Here is a video tutorial that walks you through it.
Don't delay.  Sign up today.
«Good BI»