On August 5, 2009, the SAP BusinessObjects Innovation Center announced a prototype for moving Sets Technology directly into the Semantic Layer.
Potential Future of Sets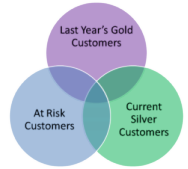 Since the EOL announcement of BusinessObjects Performance Manager and two of the three analytic engines, Process Analysis and Predictive Analysis, there has been an ongoing question on the future of Set Analysis.  I have long been an advocate of the incredible power and importants of sets to help customers get a better understand of how data is changing under the covers.  If you have 100 more customers, that's great… but how many did you lose and how many did you gain?  You may have lost 50 and actually added 150.  What about my "Gold" Customers?  How many new Gold Customers do I have?  Where did they go?  Did they become Silver members?
We have many customers who have successfully implemented Set Analysis; however the solution had not had significant R&D investment for some time and was tied to the legacy metrics engine of Performance Manager.  How could this technology be integrated into the new XI 3.X platform?
Sets and the Semantic Layer – I'm in Heaven
The Innovation Center has delivered a prototype which show Sets integrated directly into the Semantic Layer.  This prototype is a plug-in to the universe that allows you to create these "sets" , static or dynamic – all in the query panel.  Semantic layer sets lets customers leverage the complexity of  sets natively within that environment.  This is a huge step forward.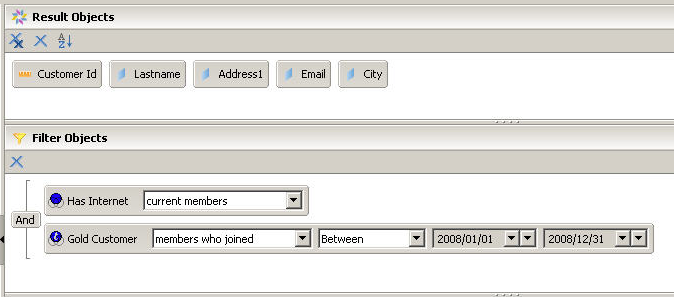 Check out the 15 minute video on the SDN website
You can see that this implementation can support all the classic calendar sets which will support of joiners, leavers, stayers, which are at the core of Set Analysis.  In this labs implementation there is support for both Visual Data and Visual Sets; however I hope this is expanded in the future to support Freehand SQL and an imported list.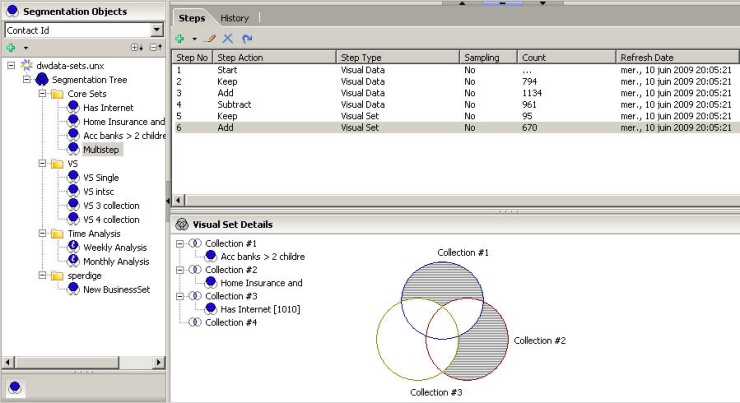 I think this is a fantastic new innovation and needs to be added to the core product ASAP.  If you think so too, let your voice be heard:  http://sets.uservoice.com
I'll keep you up-to-date with additional innovations around sets and may provide some additional posts on this topic if there's interest.  Let me know.
«Good BI»