One of the things I love about the BusinessObjects Analytics community is the camaraderie and fun we enjoy as we help organizations improve through the use of Analytics.  Whenever I need an answer, I can quickly google search and between BOB, SCN, and my tweeps I can often find what I'm looking for.  During a recent search I came across this!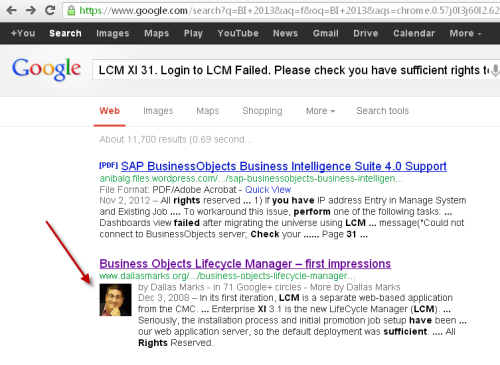 How cool was that?  Not only was this a post from a fellow BOBJ blogger, but there was his picture next to it!  Forget Mick Jagger, I want to be cool like Dallas!
Of course it's also true that case studies have shown signs that these enhanced results dramatically improving click-through-rates of up to +150%, which in return can result in an influx of both visitors and page views.  You don't have to be an analytics genius to understand the value of 150% more traffic!
There are four easy steps for setting up your blog so that your picture appears next to the Google results.
Step 1 – Create a Google+ Profile
I really didn't want to do this.  I already have a Gravatar.  Isn't that enough?  Nope.  (I tested it.)  You must use Google+.
Add a photo to your Google+ Profile
Modify your profile and add Contributor To and reference your own blog.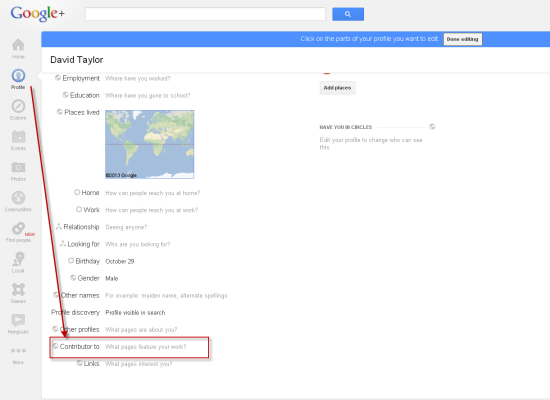 Step 2 – Add Authorship Markup Code
The next step is in the header of your page, you need to include the authorship markup code.  NOTE:  I was also able to get this working by placing is in the body of my page.
Now you will want to test that it's working and fortunately Google gives us a way to do that.  Use the 
rich snippet testing tool
. After you type in any blog post URL,  Google will tell you if the authorship markup code is working. If it's working, you'll see something like this: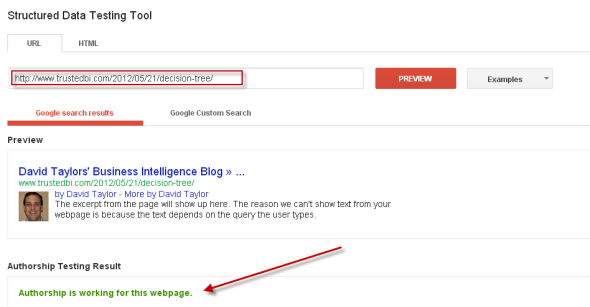 Step 4 – Check Your Blog Using Google Search
Patience is a virtue that carries a lot of wait.
From time to time go in and perform a Google search that will return results from your blog.  Your picture should show up within a few weeks.
«Good BI»