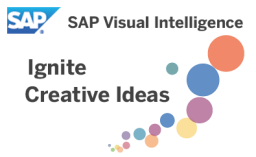 It's New!
It's Cool!
It's Wow!
It's like two aspirin for that DeskI hangover!
… and it's available FREE for 90 days!
11/12 UPDATE:  This was a limited time offer.  The free trial is now 30 days.
SAP Visual Intelligence is now available for download.  It provides the ability to connect to data sources such as MS Excel, Relational databases (SQL Server, Oracle, Sybase IQ, Teradata), Universe (unx) and HANA.
To enjoy your 90 day free trial go here:
http://www.sap.com/tryvisualintelligence
… and don't forget to leave feedback for our product team so we can continue to make this new innovation product better!
https://cw.sdn.sap.com/cw/community/ideas/businessanalytics/sap_visual_intelligence
Enjoy!

«Good BI»