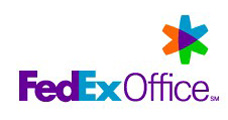 I was delighted to see yet another extremely informative webinar from Antivia.  They partnered together with FedEx to deliver a compelling webinar that discusses how organizations can use dashboards to simplify the consumption of key corporate information.
Donald MacCormick kicked off the webinar with a reminder that we don't always see what we think we see and that dashboards in their interactive variety aren't really dashboards, but rather the future of end-user business intelligence, especially when it comes to delivering content to mobile devices.
Donald used the BBC Weather website and Yahoo!MarketDash iPad app as examples of interactive "ENTICE"-ing dashboards that are:
Easy to Use
No-Training Required
Task focused
Interactive
Connected
Engaging
FedEx ICE Project Results
ICE stands for In-Center Excellence and was deployed to help the organization improve performance across  FedEx Office (Kinkos) locations.
Andy Mills and Charlotte Huff discussed their use of SAP BusinessObjects and how together with the leadership from their new COO, Kim Dixon, they were able to transform the way the FedEx Office Personnel access critical business metrics and information.  They focused on leveraging dashboards to provide a 'one stop' for information coming from multiple systems.  They also make sure the information was actionable.  In addition, by leveraging the Sharepoint portal to allow users to collaboration and provide 'kudos', the team helped FedEx Office to create a positive energy with friendly competition and positive peer feedback.
Here is a video of the presentation… and listen to all the great ideas they used for generating BUZZ prior to the release.
What struck me was the emphasis that these interactive dashboards aren't 'done', but rather continue to involve to include new elements of FedEx's ongoing strategy.  As needs arise to include additional financial reporting or voice of the customer information, their dashboards are evolving as well.
Are You Building Relevant Analytics?
What was apparent from the results is that FedEx Office is forward thinking and putting together an evolving, future-proof analytics strategy.  Through their example's like theirs many customers are leveraging a new type of dashboard that is built was the following important concepts in mind:
Dashboards Replacing Reports
Simple and Sophisticated
Wide Adoption (1000's of users)
Lean / Agile / Iterative Approach
Feedback from End-users
Engaging BI
Actionable BI
BI is not there to let you know, it is there to let you act.   – Andreas Bitter
If you'd like to contact Antivia, visit their website and they'll be in touch,  http://go.antivia.com/Contact.html
«Good BI»