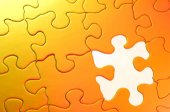 When I was growing up I always enjoyed putting puzzles together. I loved the challenge of putting all those pieces together so that I could see the whole picture. Sometimes I would borrow a puzzle from a friend and as I was close to finishing the puzzle, I would discover 1 or 2 puzzle pieces were missing. The puzzle was incomplete.
From a BI perspective, APOS has been a long partner of BusinessObjects. My first opportunity to work with APOS came while I was working at Crystal Decisions. Our next generation Crystal Enterprise product was new and although it provided a great framework for the future, there were a few pieces missing from our complete BI picture. Thankfully, APOS developed a number of powerful solutions to fill those gaps so that our customers didn't have to wait until tomorrow's release for the functionality they needed today.
Do you feel you are missing a piece from BusinessObjects XI 3.0?
Business Objects has many great partners, but probably non-better than APOS. In January of this year, APOS was awarded the Business Objects Technology Partner of the Year Award for 2007. They have used the BusinessObjects SDK more extensively than any other BusinessObjects partner. They don't just one solution. Their tools provide dozens of potential missing pieces that might fit your BI puzzle.
My Favorite APOS Tools
So what's so great about APOS? Well, here are my top 3 list favorite solutions:
InfoScheduler – mass scheduling – dead simple. Scheduling has always been one of those areas were BusinessObjects added a few new features with ever release. Unfortunately however it's not an area that tends to get a lot of attention. It was only in XI 3.0 that we introduced native bursting within the platform. InfoScheduler provides an Excel-based report scheduling tool that allows mass scheduling of reports from an Excel spreadsheet. How easy is that? Can you say zero training? Users can copy paste, import, export data into Excel to provide scheduling for 10, 100 or 1,000s of reports.
Object Manager – Although the CMC is a comprehensive administration console, administrators of large reporting environment often struggle with managing this volume of information. In XI 3.0, BusinessObjects introduced a number of new enhancements which made working with multiple objects much easier; however Object Manager takes it to the next level. You can manage users, groups, reports, security and even the report life cycle process. Object Manager provides power, ease-of-use and flexibility.
KPI – One of the most common requests I hear from customers is the ability to do reporting off their CMS. BusinessObjects XI provides an auditing database to allow customers to report off of user activity, but how do administrators report off the objects within the CMS? With KPI, APOS allows you to extract all the XML metadata that is stored within the CMS to an external relational database. Now you can create reports that allow you to:
Analyze Business View and Universe configuration information
Examine Crystal and Desktop Intelligence report structure
See How many reports use the database field profit
Show CMS Statistics
Discover how many reports are scheduled to run tomorrow.

You can even set an automatic schedule to refresh the external metadata database on a regular basis. It's your own mini-datamart for reporting off your BI system. You have to see it to believe it.
Southwest is using all three of these tools and several more!
Can't Find Your Missing Piece?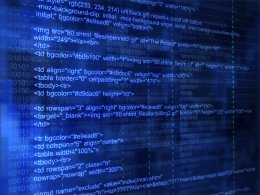 If you've look through the APOS website and you can't find the type of functionality that you feel is missing from BusinessObjects, call APOS anyway. Necessity is the mother of invention. Each of the solutions that APOS provides today was developed from the real-world needs of customers just like you. APOS would love to talk to you about extending BusinessObjects in a way that they may not have thought of.
Puzzle Complete
As a kid I was rarely able to find the missing puzzle piece, but in the area of extending BusinessObjects, APOS continues to deliver. Their depth of experience means they understand how BusinessObjects works today and how to make it work better for you tomorrow.