What You'll Notice When Installing XI 3.0
Here are a few things I noticed when installing XI 3.0 that I thought I would pass along.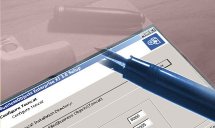 #1 – Time Remaining
The system no longer tells you the time remember. It was always fun to explain the end of the install when it was deploying the web applications and it would jump around from 2 seconds remaining to 2 hours remaining. Now you just get a simple and effective progress bar.
#2 – Wir sprechen Deutsch!
You should notice a heck of a lot more languages. BusinessObjects has embraced the concept of language packs and now allow you to create your own language packs.
#3 – New Utilities!
Diagnostic Tool, Software Inventory Tool , Translation Manager. I also don't see the Security Viewer so hopefully that will be available as a separate install.
#4 – Silent Installation
Now you can create a "response" file by creating a blank text file and running setup.exe from a command window using: setup.exe -w C:my_install_response.ini. You can then use that response file to do a new install by going to the command line again and running: setup.exe /qb -r C:my_install_response.ini
#5 – In-Place Upgrade – Schweeet!
Hate finding new hardware to do an upgrade? XI 3.0 let's you do an in-place upgrade. If you install XI 3.0 on a server that is already running XIR2, then it will detect it, copy the CMS content over, point the FRS of XI 3.0 to your existing FRS and let you uninstall XIr2. If you don't like that, then you can do a side by side installation. It's also supported (but be aware of potential port conflicts between the BOE or Tomcat services)
Other Things You Should Know
The initial release is Java-only. A .NET version is scheduled to ship later this year.
There is no native 64-bit version of BusinessObjects XI 3.0. It does however support 32-bit mode for 64-bit operating systems.