Sizing Up HANA

HANA is here, so I wanted to take a minute a field a few common questions about HANA licensing.
The software stack comes with the hardware provided by the hardware partners, whereas the license has to be obtained from SAP.  SAP HANA is sold in 64GB units.  Although the product is non-discountable, it does come in tiered pricing which means the more you buy the cheaper the units are.
One other interesting caveat with the hardware is that you do not necessarily have to license the entire appliance, so if you want to purchase a large box today, you are required to license at least half the addressable memory.  In other words, if the box is 1TB, you must license between 512GB and 1024 GB (or 8 to 16 units).
In addition to the software license associated with the appliance, SAP HANA also requires SAP Named Users.
For information on available hardware appliances, check out:  http://help.sap.com/hana_appliance/
HANA Editions
HANA is currently available in 3 flavors.
HANA Platform Edition -This is the basic edition.  This contains the software stack needed to use SAP HANA as a database, including the SAP HANA database, SAP HANA Studio for data modeling and administration, the SAP HANA clients, and software infrastructure components.  This is primarily for customers who already have Data Integrator licenses.
HANA BW Edition – This new edition of HANA is for existing SAP BW customers who want to continue doing all their data warehousing within the BW modeling environment.  In other words, you can do whatever you can do today with standalone BW, except that now BW is running on HANA.
Note that this edition does not allow the combination of both SAP and non-SAP data using a transient Info Provider.  That would require the Enterprise Edition.
HANA Enterprise Edition – This edition extends the HANA Platform Edition with the software licenses needed for customers who want a single solution to import in data from SAP and non-SAP sources.  This edition includes SAP LT replication or ETL-based replication.  The ETL-based replication is provided by SAP BusinessObjects Data Services and the license only allows for the movement of data from external data sources into SAP HANA.  This also includes data distribution rights similar to Open Hub.
**UPDATE 2/1/2013:  There was HANA Enterprise EXTENDED Edition.  This edition has been discontinued.  This edition extended  the HANA Enterprise Edition with the software licenses needed for customers who need replication server to replicate non-SAP data into HANA from DB2.
Let's drill into the requirements for moving to BW on HANA in more detail.
BW on HANA
AKA:  SAP Netweaver Business Warehouse 7.3, powered by HANA.
This product went GA a month early.  SAP reported a great response from the ramp-up process and news that everything went extremely well was welcome news.  As a result, I've seen many BW customers asking about what is required to move to SAP HANA.
The good news is it's pretty easy.  The migration process is pretty straight-forward.  Assuming you are already on BW 7.3, it requires about the same amount of work as migration from Oracle to DB2.
Here are some details on the minimum requirements for running BW on HANA.
The BW environment must be running BW 7.3
BW must have updated analysis authorizations
SAP HANA requires a split ABAP/Java stack.  If you are running the dual stack on a single server, they must be broken apart.  This was recommended in BW 7.0 but now it's a requirement.  In some cases I've seen customers who had them both installed but were only using the ABAP stack.  Make sure you need both.
How Much HANA Do I Need?
If you need to do sizing for a BW environment, it's pretty straightforward.  SAP Note 1637145 walks you through the process.  Use the link below to access it:
https://websmp230.sap-ag.de/sap%28bD1lbiZjPTAwMQ==%29/bc/bsp/spn/sapnotes/index2.htm?numm=1637145
NOTE:  The  HANA sizing script that runs against BW assumes that Unicode is not currently configured.  Unless there are lots of text fields, the impact of already having unicode enabled will be negligible.
For non-BW environments (including SAP ERP) you should leverage this note:
https://websmp230.sap-ag.de/sap%28bD1lbiZjPTAwMQ==%29/bc/bsp/spn/sapnotes/index2.htm?numm=1514966
Here is a final note on HANA Sizing:
https://websmp230.sap-ag.de/sap%28bD1lbiZjPTAwMQ==%29/bc/bsp/spn/sapnotes/index2.htm?numm=1609322
The sizing of your HANA environment will depend on the type of data compression you can get from the HANA platform.  Typically organizations are seeing an average of 7x compression, which is pretty good.  Depending on the type of data it can be even larger.  Most of the SAP Notes use a very conservative 5x compress.
#1 Thing to Remember When Sizing
The only thing to keep in mind is that when you are sizing HANA for every 1GB of storage space, you also need 1GB of working space.  Therefore if you have 500 GB of data, you will need an additional 500 GB of working space, therefore you will need to license a 1TB HANA appliance, therefore when doing the HANA sizing it's best to see how much raw data there is and then divide by 3, that will give you the amount of GB space you will need to license for HANA.
The Value of HANA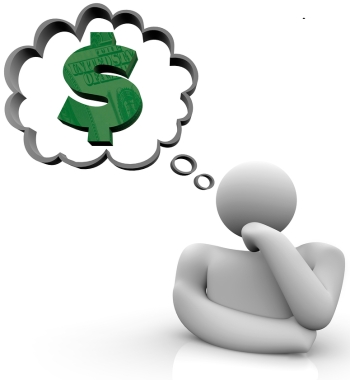 It's critical that you understand the value of HANA for your organization.  Although I have no doubt that HANA can provide value for every organization, it's important look at the business problem and calculate a solid ROI.  The top three use cases we are seeing our customers leverage HANA is:
Analytics & Operational Reporting

– Often these are issues around a need for real time, detailed data which represents large data sets which currently have unacceptable query times or data latency issues.

Accelerate ECC Transactions

– In some cases, there are batch processes with a large number of read operations.  These processes if run through HANA can happen as much as 350x faster than in a traditional database.  If there are any batch processes that have a limited batch window, you should consider how HANA might help you reduce the overall processing time.

HANA Based Applications

– HANA provides the ability to create applications that have never been able to exist before because the data and algorithms applied to that data was so complex, that they were simply unrealistic to consider.  SAP is now working with customers to develop a number of "killer apps" running on the HANA platform.I loved Steve Lucas' analogy.  Think of HANA as the Gaming System (e.g. Xbox, PS3) and HANA based Applications as the game that makes you buy the platform (e.g. Halo, Uncharted).
In my next post I'll be writing about why you should leverage SAP to help deliver HANA Value workshops.
«Good BI»