Looking Forward to 2010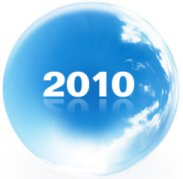 Over and over again I get questions from customers wondering what the future for the BusinessObjects product suite holds now that it has been acquired by software giant SAP.  Much of what we have heard over the last twelve months has been about product roadmaps and integration centered clearly around SAP Customers.  But what about those of us who aren't SAP customers?  What should we do?
The Future of SAP BusinessObjects
SAP has the challenge of providing deeper, native integration with the SAP BusinessObjects tool set to meet the needs of their ERP Customers.  This cannot however be done at the exclusion of the rest of classic BusinessObjects large ecosystem which includes significant numbers of OEM partners and integrators who need the type of openness that has made BusinessObjects a trusted platform for Business Intelligence.  I don't have a crystal ball, but based on what I have seen, SAP understands that there is a large customer base of BusinessObjects customers who neither currently have or will ever have classic SAP as part of their environments.
The preliminary indications are positive.  The buzz from the GBN conference in October was positive.  SAP BusinessObjects XI 3.1 introduced more features for non-SAP platforms that for SAP platforms.  SAP BusinessObjects continues to enhance WebIntelligence providing all but a few of the remaining features from DesktopIntelligence.  SAP BusinessObjects Explorer will allow for accelerated non-SAP data in early 2010.  I believe this will continue to be the case for the next major release of SAP BusinessObjects due out next year.  Time will tell.
Feeling Not So Special
I like many customers have been disappointed with the consolidation of SAP's ASUG and BusinessObjects's GBN.  During the recent GABOUG meeting, I was invited to visit Atlanta's ASUG user group meeting in January.  I glanced at the current agenda and had to smile.  Of the 15+ topics that would discussed during the all day event, only one topic sounded BI related, Emerging Urgencies within SAP's Business User Solutions.  I hope the lack of non-SAP related content is only a part of the initial growing pains and not an indication of things to come.
To ASUG's credit, they have since added one additional BI session in the afternoon lead by Gabriel Orthous from McKesson.
Need to Feel Good about BusinessObjects?
I learned something more about SAP BusinessObjects from this video… the end might catch you by surprise.  [UPDATE: Oh Man!  No sense of humor?  It would appear that for reasons of either "inappropriateness" or "excessive political correctness", depending on your point of view, somebody at SAP told YouTube to pull the video…  Shame.  It was really funny]
«Good BI»