When using Xcelsius 2008
I've been spending a lot of time of late getting myself familiar with the new interface of Xcelsius 2008 and I like it so much better than the older Xcelsius 4.5 interface. The embedded Excel spreadsheet is real dream and the new Data Manager, which manages all the external connections make it easy to keep track of where data is coming from.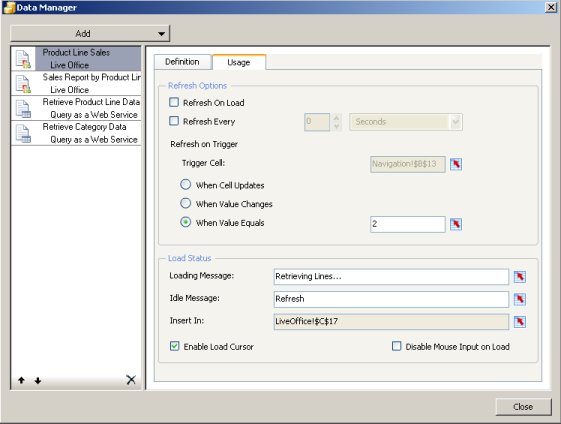 Xcelsius Error 2170 or 2048
There were a couple of things I learned during the transition that I thought would be good to share. The first is around security. With the release of Xcelsius 2008 we have moved to support for Flash 9. In Flash 9, they hav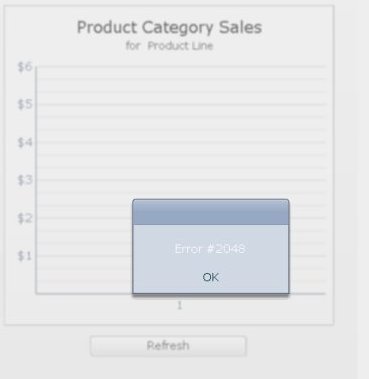 e tightened up security a bit more. Here is one of the first messages I got when trying to run a Xcelsius file with LiveOffice or Web Service connected data. My problem is a flash security issue. SWFs running locally (directly from a user's computer) have additional restrictions imposed on them since version 8 of the Flash Player.
This error is coming from the Adobe Flash Viewer. If you see error messages like this in the future, you can look them up here. This has the complete list of ActionScript runtime errors.
To get around this error I need to tell my application server that it is okay to trust requests from other domains. This means I will need to create a crossdomain.xml file for your application server.
I have created a crossdomain.xml file that you can download here:
http://trustedbi.com/files/crossdomain.xml
Here are the contents of the file:
<?xml version="1.0"?>
<!DOCTYPE cross-domain-policy SYSTEM "http://www.macromedia.com/xml/dtds/cross-domain-policy.dtd">
<cross-domain-policy>
 <allow-http-request-headers-from domain="*" headers="*" secure="false" />
 <allow-access-from domain="*" secure="false" />
</cross-domain-policy>
On Tomcat, you need to add this file to the /tomcat/webapps/ROOT directory. Each application server is different, so you may need to check the manual for your specific application server.
For More Information on crossdomain.xml
For more information on crossdomain.xml look here. Even more information about crossdomain.xml and Macromedia is found here.
Hope this help you achieve smooth sailing with Xcelsius 2008!