Useful Links for Getting Help…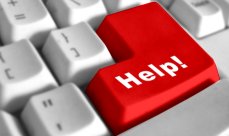 My mom always told me — A place for everything and everything in it's place.
Well, organization has never been my strong suit, but I thought it might be useful to provide a one stop shop for the most useful links for finding information on the SAP Support Portal.  Below I've compiled a relatively comprehensive list of some of the more helpful links that I've discovered.  It's my hope that these links that will get you to the information you need more quickly.
Are You New?
If you are a relatively new to SAP BusinessObjects and the SAP Support Portal, then you might benefit from reviewing the basic materials below.
PDF format:  https://websmp203.sap-ag.de/~sapidp/011000358700000678642008E.pdf
High-level Overview Video.  It may take up to 5 minutes to download the SWF video to your desktop so be patient.
Video:  https://websmp203.sap-ag.de/%7Esapidp/011000358700001048782008E.swf
You may also wish to download the two helpful documents from the BusinessObjects Tips Blog.
Tips & Tricks for Navigating the Portal:
http://www.businessobjectstips.com/downloads/bosap_support_tips_and_tricks.pdf
Creating a Customer Support Message
http://www.businessobjectstips.com/downloads/creating_an_sap_customer_message.pdf
Finding and Downloading Software
There is one alternative site outside of service marketplace.  From this site, no s-ID is required.  You can access the latest releases and hotfixes to Crystal Reports, Crystal Reports Server and Xcelsius 2008 from here.
Alternative Download Site:  https://websmp130.sap-ag.de/sap(bD1lbiZjPTAwMQ==)/bc/bsp/spn/bobj_download/main.htm
Free Downloads: Trial Software is available for the core SAP BusinessObjects Offering.  Check my Free Downloads page here.
If you have an S-ID for Service Marketplace, then additional downloads are available here:
SAP BusinessObjects Software Downloads: http://service.sap.com/bosap-downloads
SAP BusinessObjects Documentation: http://help.sap.com/businessobject/product_guides/
I blogged about these sites back in August of 2009 here.
All SAP BusinessObjects licensed software requires a license key of some kind.  Sometimes, in a pinch, you need access to a temporary license key.  If you need to access the license key for software you have purchased or a temporary license key, you can access it here:
License Keys: http://service.sap.com/licensekeys
Finally, one of the most important links, which I blogged about recently.  The PAM Product Availability Matrix contains the list of our supported product combinations.  That means this combination of those product versions together with BusinessObjects have been tested to work together prior to the release.
Product Availability Matrix: http://service.sap.com/pam
Useful Links
Getting Started
Service Marketplace: http://service.sap.com
Getting Started Service Marketplace: http://service.sap.com/getthedetails
Business Objects Support: http://service.sap.com/bosap-support
Learning Maps: http://service.sap.com/smp-learningmaps
SAP Trust Center (SAP Passport): http://service.sap.com/tcs
SAP Contracts: http://service.sap.com/supportcenters >Contracts
SAP BusinessObjects Links
SAP® BusinessObjects Community:  http://sdn.sap.com/irj/boc
SAP® BusinessObjects Notes:  https://sdn.sap.com/irj/boc/notes
SAP® BusinessObjects Articles:  https://sdn.sap.com/irj/boc/articles
SAP® BusinessObjects Forums:  https://sdn.sap.com/irj/scn/forums
General
SAP Notes Search: http://service.sap.com/notes
Create Customer Message: http://service.sap.com/message
Enterprise Support: http://service.sap.com/enterprisesupport
Support Offering: http://service.sap.com/supportofferings
Support Centers: http://service.sap.com/supportcenters
SAP Support Portal: http://service.sap.com/support
S-User Admin: http://service.sap.com/user-admin
Connect to SAP: http://service.sap.com/access-support
Data Administration: http://service.sap.com/system-data
SAP Solution Manager: http://service.sap.com/solutionmanager
SAP Developer Network: http://sdn.sap.com
SAP Partner Portal: http://partner.sap.com
SAP Business One: http://service.sap.com/smb/sbocustomer
«Good BI»