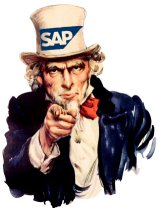 Software companies are beginning to give all customers an equal voice and I love it.  SAP had launched Idea Place – a great place for you to share you best ideas directly with the product developers.
In the past SAP has used user groups, product councils, customer suggestions via technical support, surveys and other methods to gather feedback on how to make our products better, but now you can get involved and it's easy.
SAP is asking you to join the party and submit your best ideas for innovations, feature enhancements and all around great stuff.  SAP wants you!
SAP Wants You!
Have you ever thought:
Why doesn't the software let me do this?
This interface doesn't make sense!
Why hasn't anyone thought of adding this feature
Well – instead of being frustrated by great ideas and nowhere to send them, now you can post them on Idea Place.
Idea Place
Here's how it works: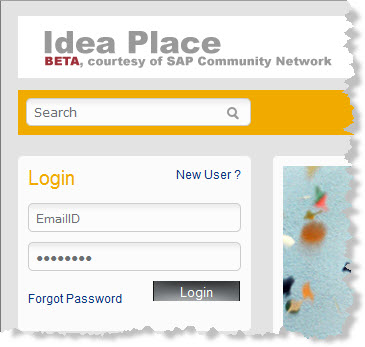 Join the party at https://ideas.sap.com/
Find your favorite product
Look at the ideas that other customers have submitted
Comment on the ideas of others
Add your vote to your favorite ideas
Next thing you know, you'll be saying, "Oh, that's a great idea – why didn't I think of that!"
What I also love about idea place is that you can see which feature suggestions have been rejected, which are still under consideration and finally, which have already made it into the product and when.
Submit Your Own
If you have a great idea of your own, simply add it!
This website is all about building a community of people with a passion to make SAP's product better.  Please sign-on the Idea Place asap so you can contribute your ideas to make your job easier and make the product better.
Each year we make resolutions to improve our lives.  Help improve everyone's life – share your ideas and let your voice be heard.
«Good BI»